So Many People
What brings thousands of people together in the middle of the desert; camping, traveling, socializing. Is it the adrenaline of adventure and all aspects exploring: offroading, mountain biking, hiking, mountaineering and all of the above? Well yes, but there is something a little more going on.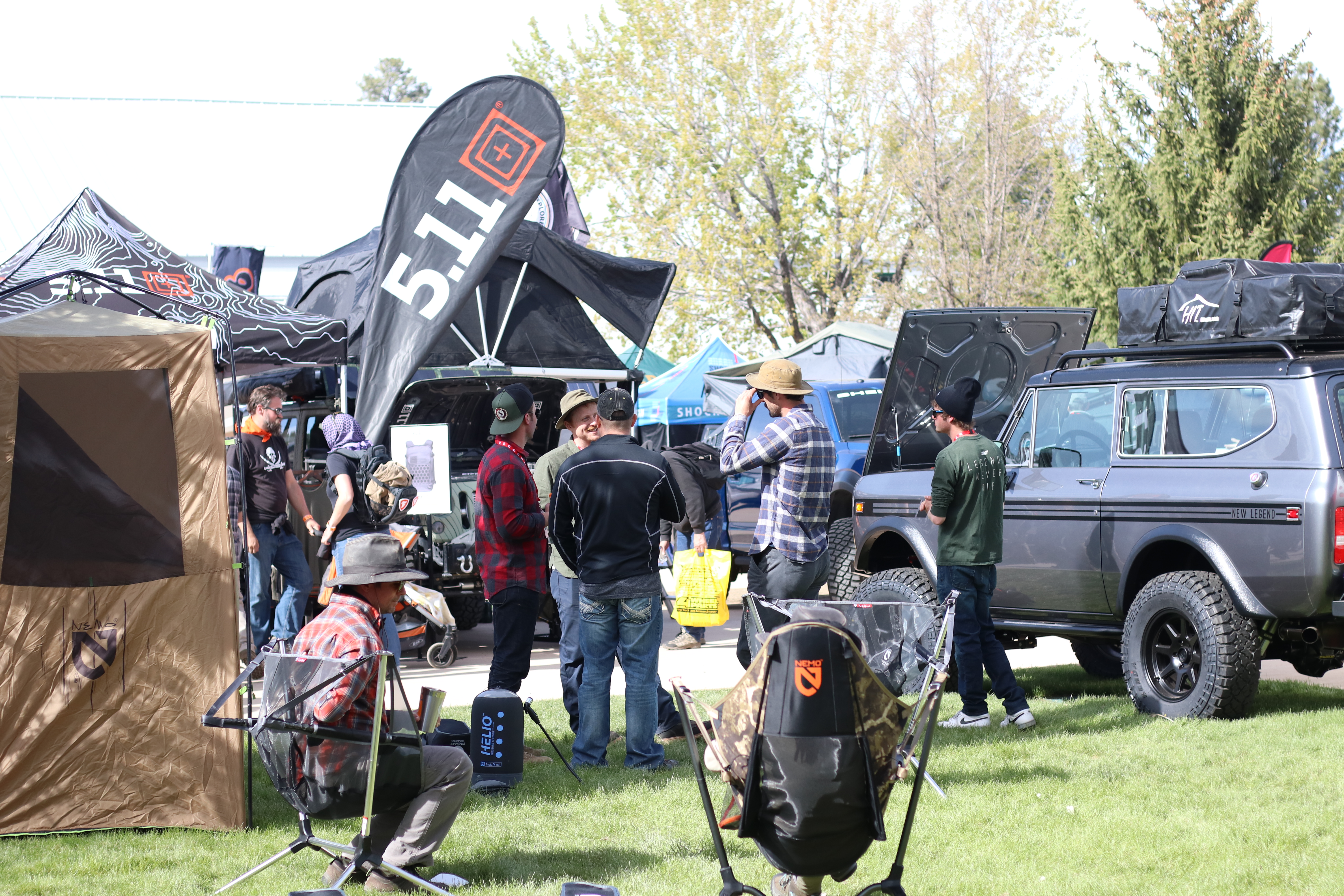 Legacies, stories, and memories were being made at the Overland Expo West last month. People from all over the world congregated to share knowledge, share work and simply hang out while enjoying the great outdoors.
In booth #Q1b, the New Legend 4×4 team was doing just that, implementing a legacy that has already been rolling since International Scouts came into existence. After traveling 1,075 miles in three different scouts, known as the Terrables, and a 1991 Suburban, which was towing the 4th Terrable, the New Legend team rolled into Flagstaff. Right away the team linked up with the full New Legend restoration El Jefe and revved the 6.2 L  LS III swap into the Ft. Tuthill County Park to get ready for the weekend.
With the intent of informing and conversating with people about the scouts, giving away sweet products from Midland, Treaty Oak Offroad and Rise Brewing Co., meeting with different friends for onsite podcasting, and simply being as involved as possible, the New Legend squad had only good-times ahead of them.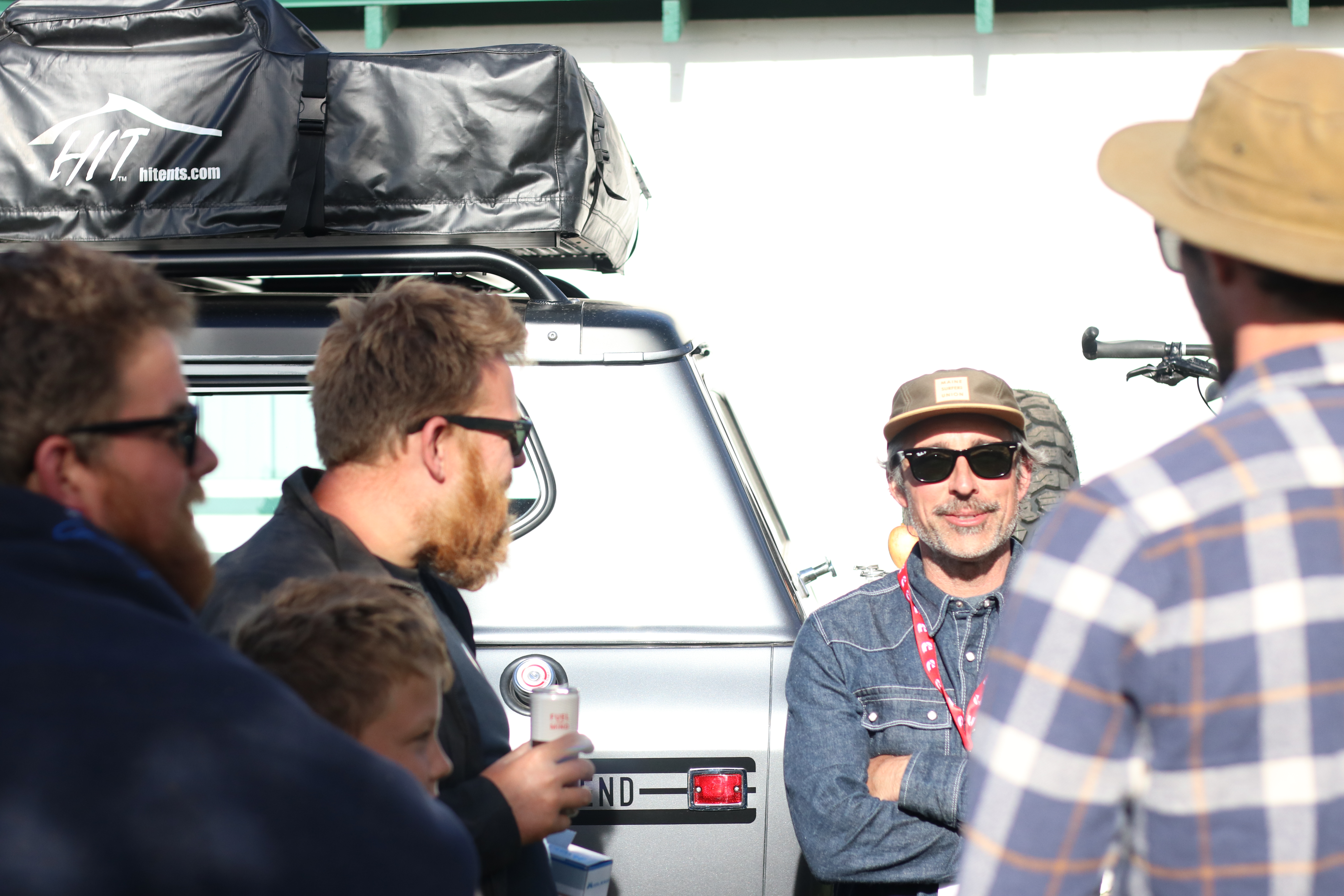 Hear From the Team
Saturday, bacon is popping, potatoes are frying and Rise coffee is crackin'.
"The coolest thing that I have experienced about the expo is it gives me a chance to talk to people about what I do back in the shop," said Joe, a shop mechanic at New Legend. 
"Its more about my passion for my job, that is what drives me to do what I do, I enjoy it and care about the work I am doing," said Tyler, shop mechanic for New Legend.
"The only thing that scares me is when Sean randomly attacks me, other than that I love scouts and the chance to meet people," said Luke, New Legend engineer.
"I brew coffee in the morning and what I like about the expo is the time being set out to meet people," says Ben, shop foreman at the New Legend.
"I got soul but I'm not a soldier, I got soul but I'm not a soldier, yeah!" sings co-founder Sean Barber as he jams on his guitar Saturday night with the team and friends hanging in the booth.
As shown, there is a lot more going on during this event than just nuts, bolts and killer offroading technology and inventions. Passions are being showcased through metal and are being brought together to be shared with people in the community. The people around all these things are what really bring the value to them; the legacies started, stories built and memories made.
Check out our recap vlog of the expo!