Set the stage
The desert: where the wind is a cool refresh, the sun has a warm touch, the mornings are a quiet still and the dirt is sandy red. There was no time to waste and before "good morning," could be said the Scout caravan headed for the trails. One, two, three, four, five Scouts total rumbling down U.S. Highway 191.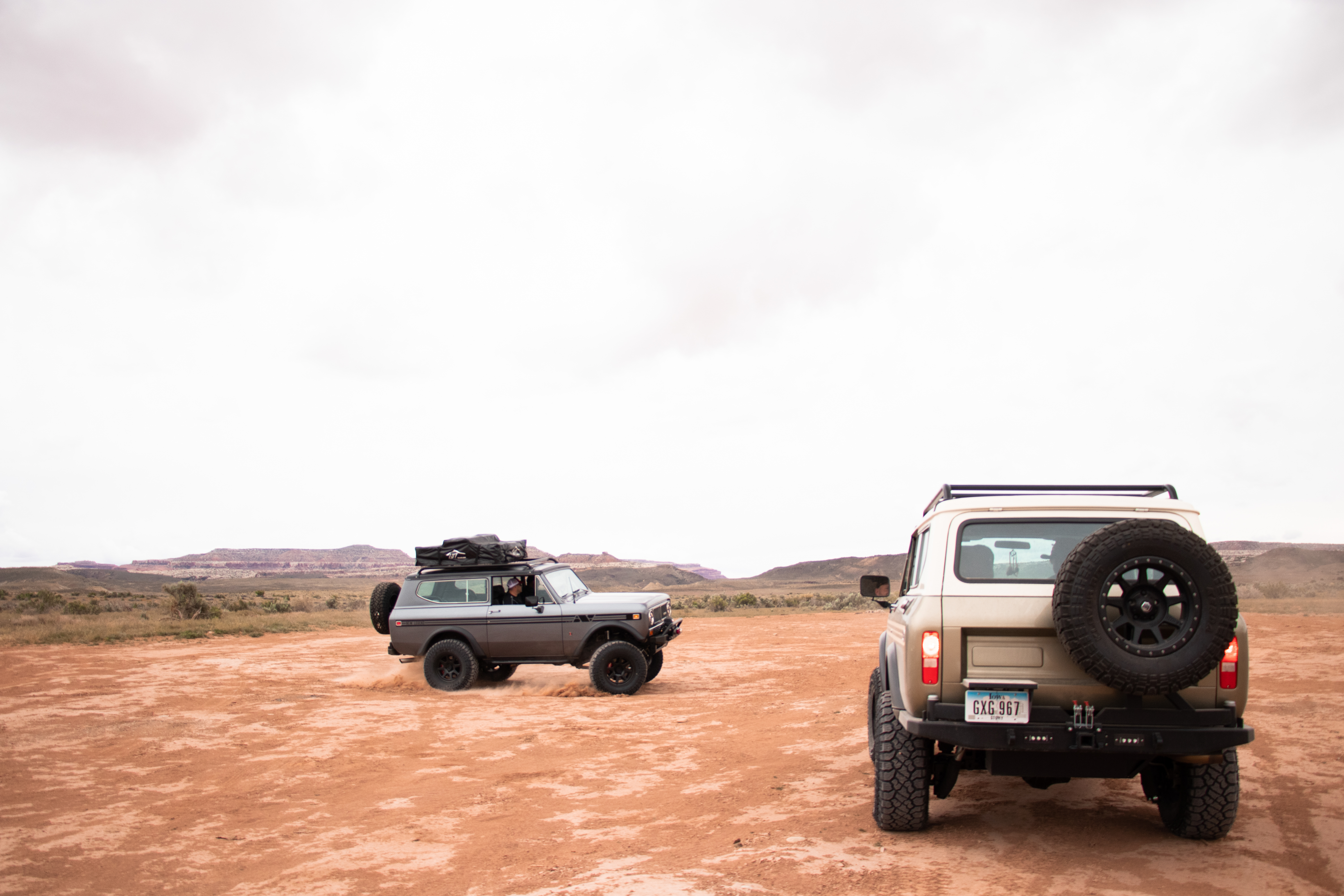 An easy way to imagine this would be to picture the Transformer Autobots rolling down the road with high intensity, except in this case they are Scouts and the drivers are filled with enthusiasm and adrenaline.
South from Moab on U.S. 191, the Scouts made a hard left into the Hidden Canyon trailhead. Next thing we know, Jason Webb and Brigham Buhler, owners of El Jefe and the LS3 480hp Legend, are sending dust flying as they hop on two wheels doing donuts. The off-roading had officially begun. 
Hidden Canyon
Sean and his wife Heather, New Legend co-founders, lead the pack, navigating every nook and cranny. "Navigating can be a lot more stressful than people think. It is easy to get lost out here," said Heather as she went old-school and studied a paper trail map.
The trail destination was only a couple miles away, but if there is anything to say about offroad crawling, it literally means driving over rocks under 5mph. With a caravan of more than five vehicles, this trip calls for a full day of fun and unpredictable opportunities for adventure.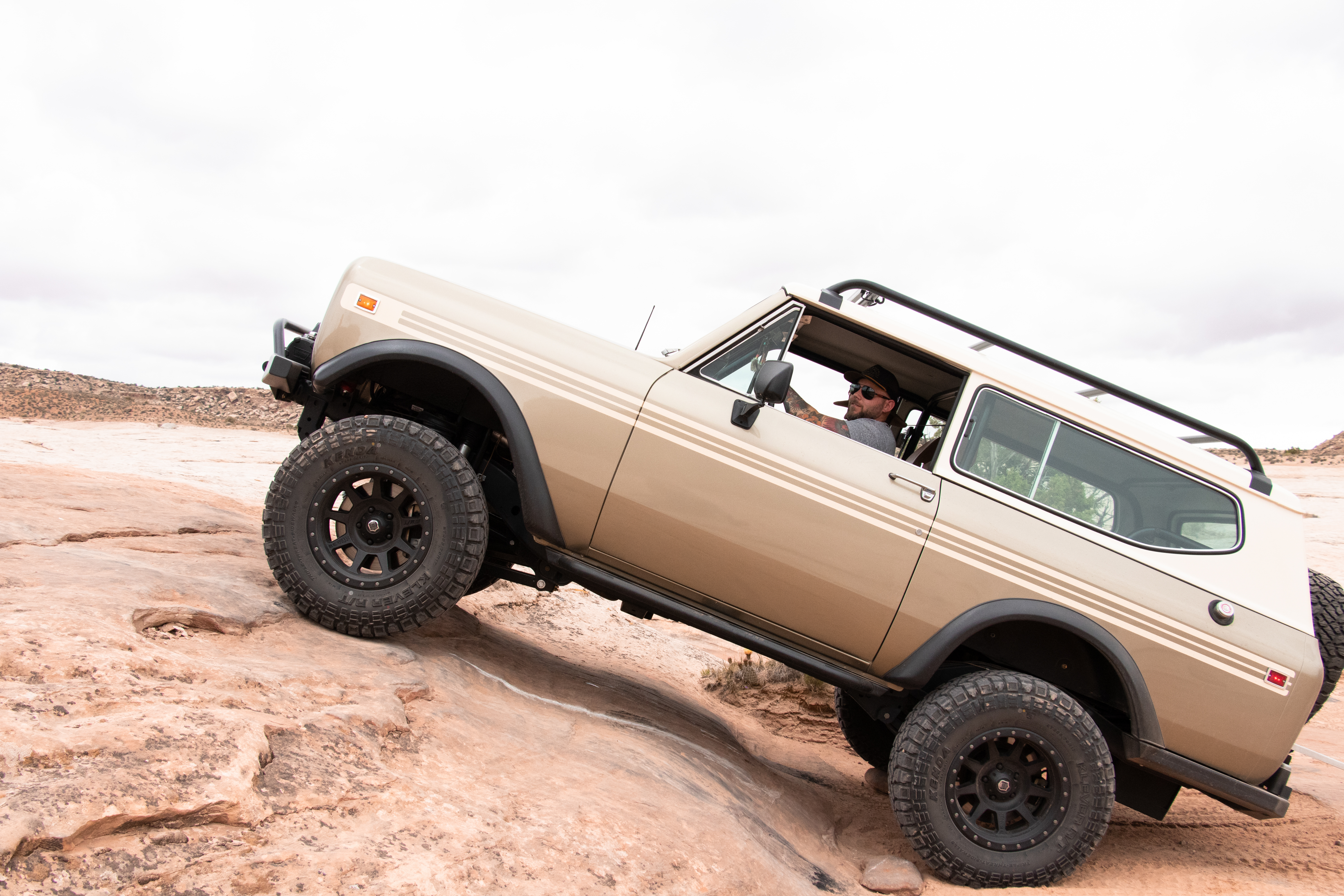 The best thing about this slow crawling trail is a masterpiece of a view before our eyes the entire time. Just some 20 miles south of us, the La Sal Mountains pierce 13,000 feet into our near horizon. Our view continued to span across giant rock formations and canyons. Truly remarkable.
Lunch break looked good with our eight vehicle line-up parked on the Slickrock mesa along the Hidden Canyon trail. Bread, turkey, ham, and trail mix did the trick to finally push to the final overlook destination.
"This is awesome. I never thought I would be at this point," said Jason Webb gazing an epic view next to his truck, El Jefe. "Oh yea! It's been fun man. The trucks did great," said Brigham Buhler standing with his LS3 New Legend truck next to a 200-foot cliff.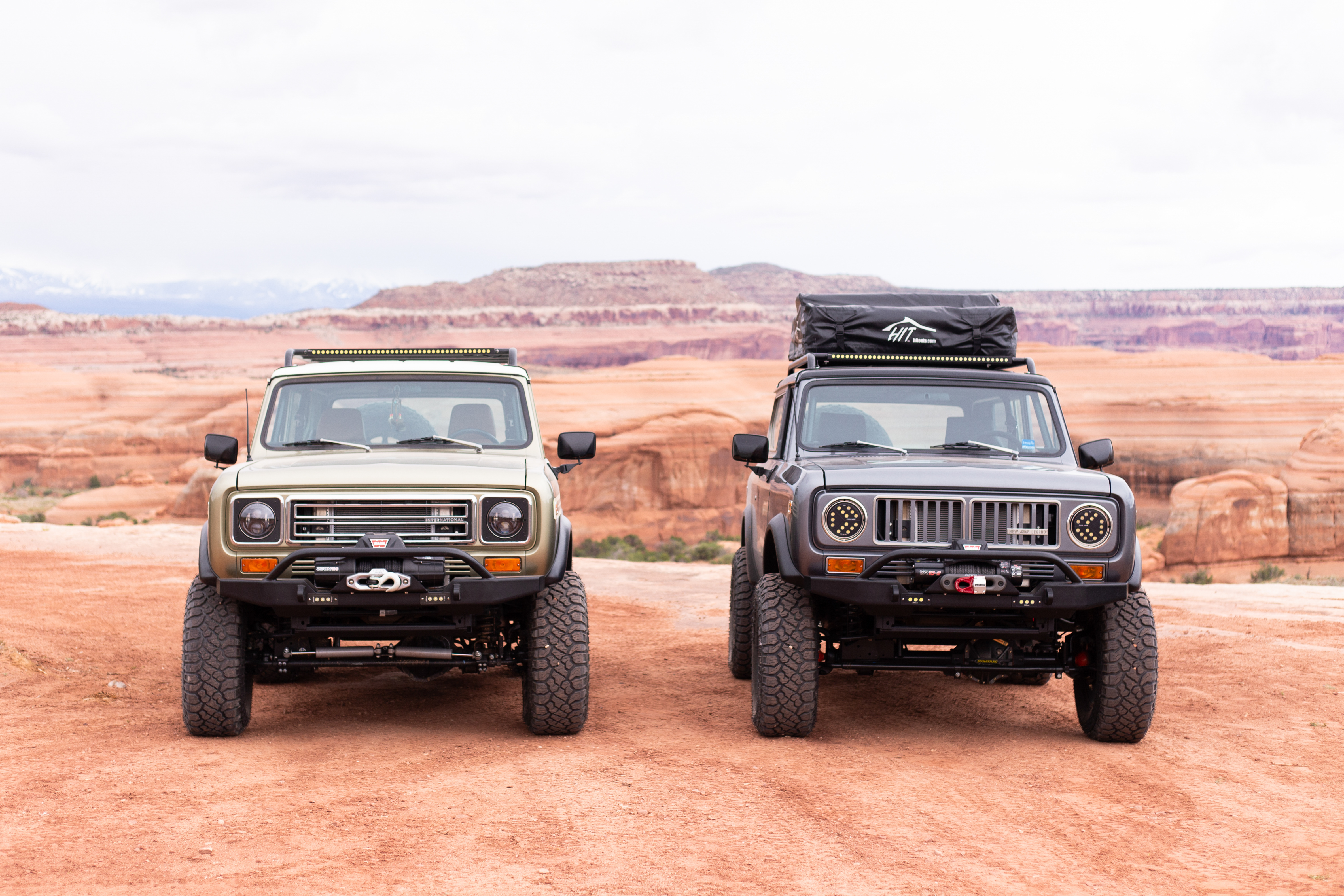 Through countless spotting over fun, dicey trail sections and ripping it through loose sand, the crew once again gained perspective on the value of doing things together. Finally, the trucks sat at the ridge top of a beautiful canyon and the team enjoyed some coffee and conversation.
Check out the video!